Aleksander Zujev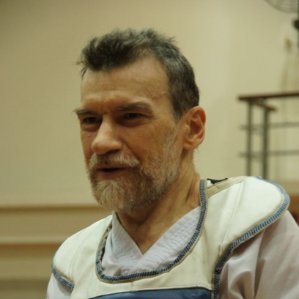 Perennial Student
Mathematics
Physics
Programming
Teaching

About Me
CV
Education
Publications
Work in Progress
Journal Club Presentations and Group Talks
Online Teaching
Martial Arts
Education
Graduate Education

2003-2010: Graduate School, Physics Department, UC Davis
Condensed matter, supervisor Professor R. T. Scalettar. Ph.D. in Physics.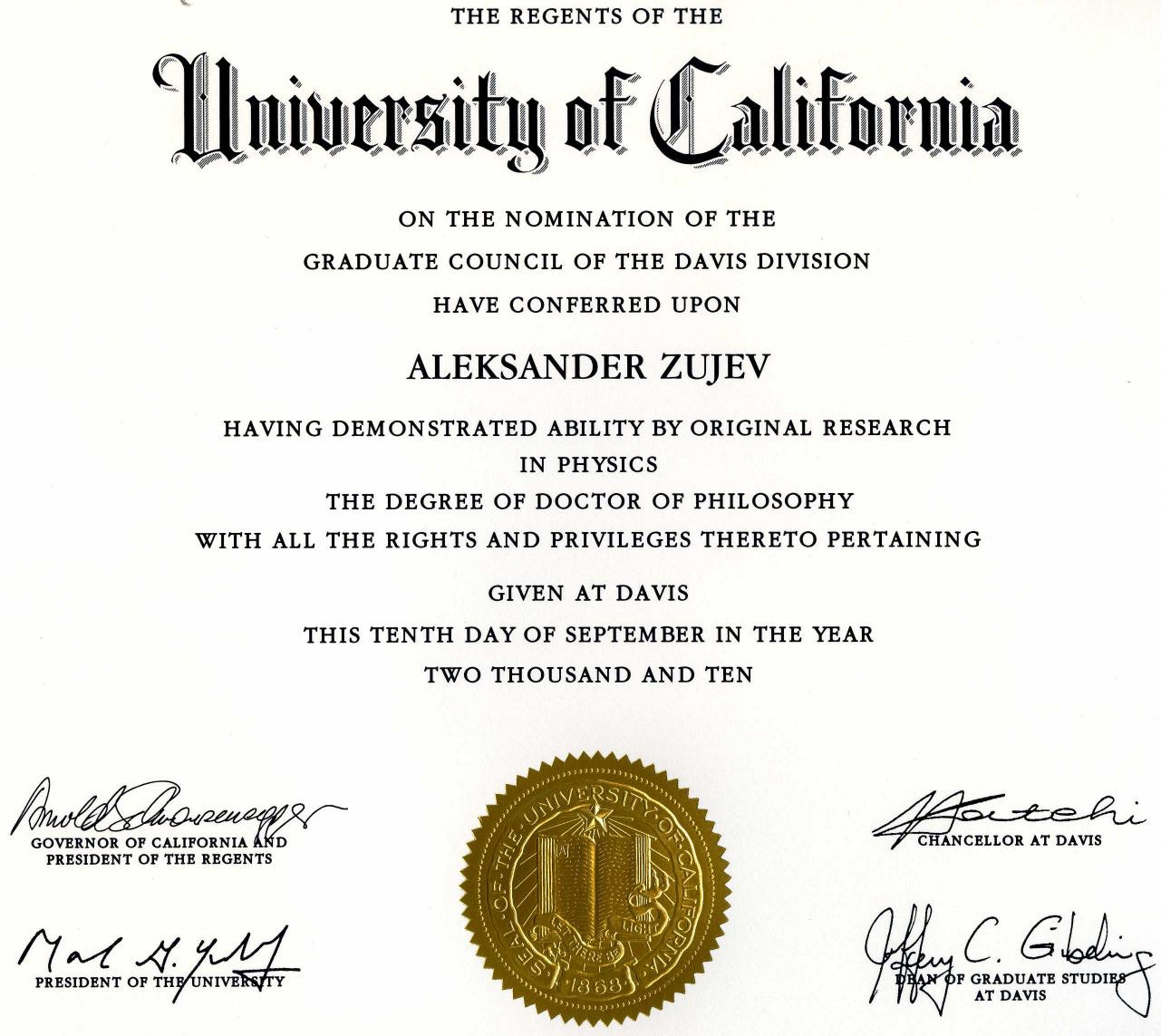 University

1974-1976: Moscow State University, mechanical-mathematical department.
1980-1985: Dnepropetrovsk State University, diploma supervisor Professor N. V. Polyakov.
Master of Science (Equivalent) in Mathematics, with distinction (Cum Laude).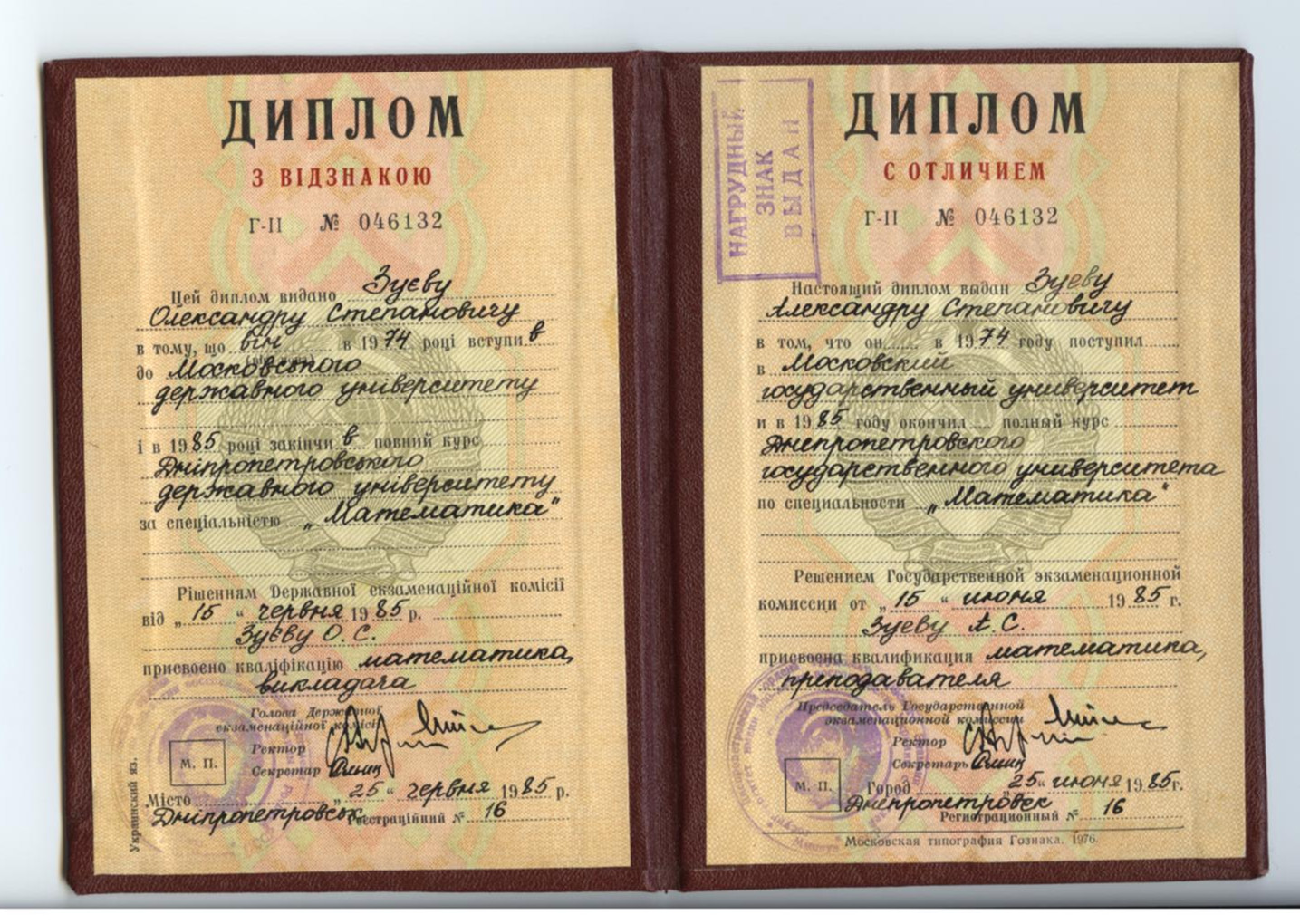 High School

1963-1972: Perevalsk High School 1
Attestat, General education

I was lucky to have very good teachers:
Mathematics teacher Vera Nikitichna, PhD, and
Physics teacher Petr Vasilievich.
Thanks to them I got interested in Science. Participated in Physics and Mathematics Olympiads.
Awards
1971: Winner of Republican (Ukraine) Physics Olympiad, I degree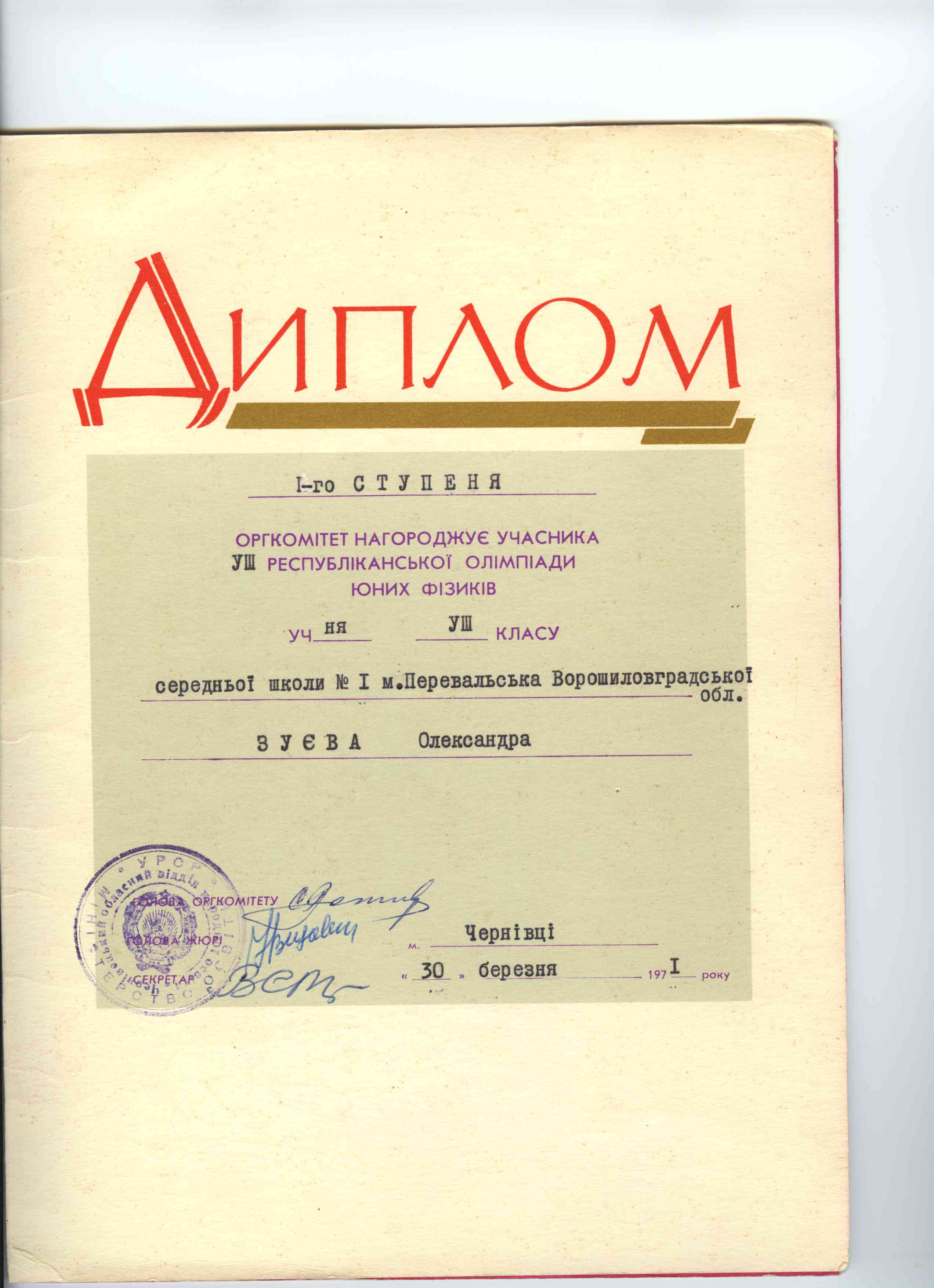 1971: Winner of All-Union (USSR) Physics Olympiad, I degree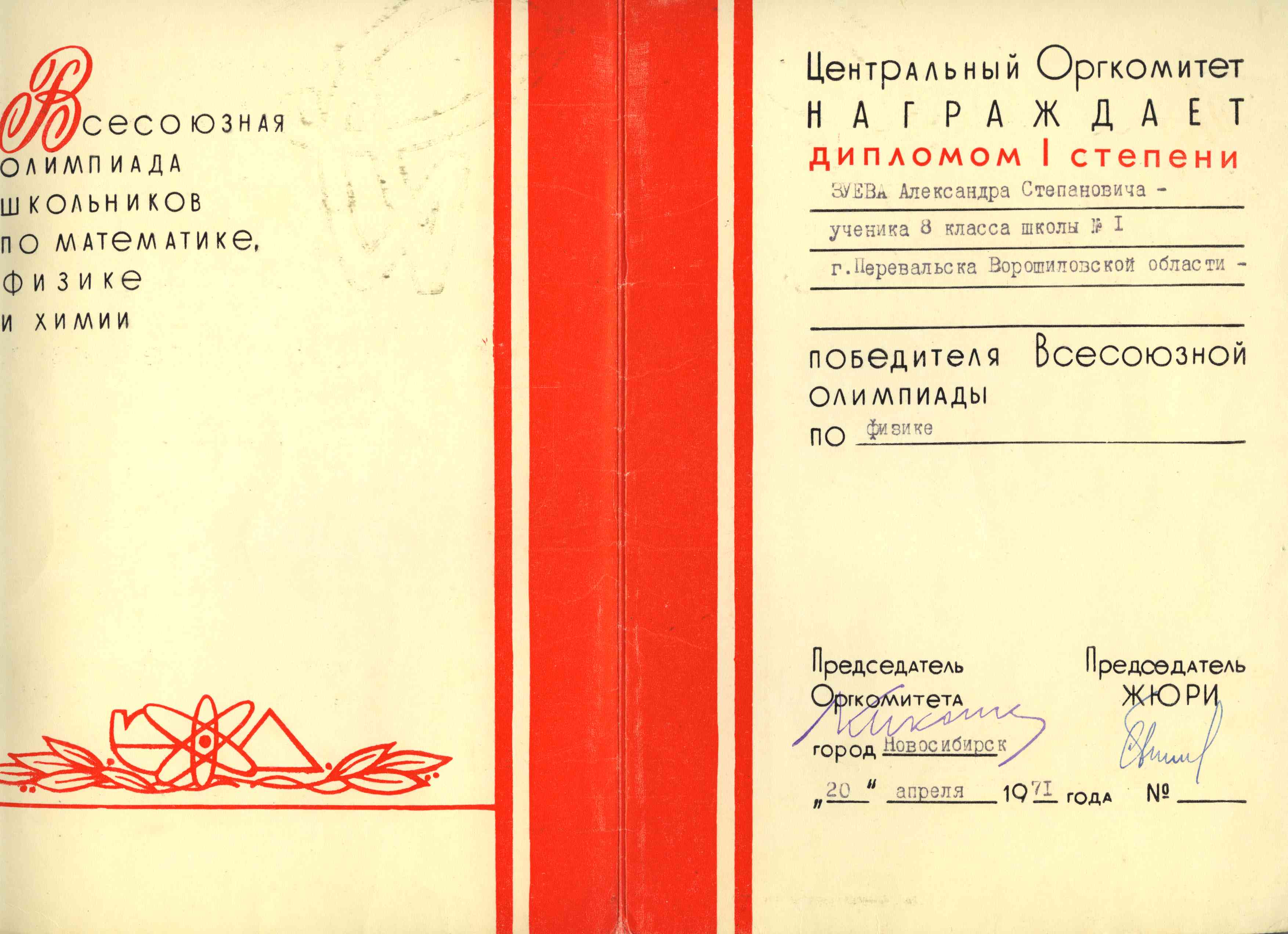 1972: Winner of Republican (Ukraine) Physics Olympiad, III degree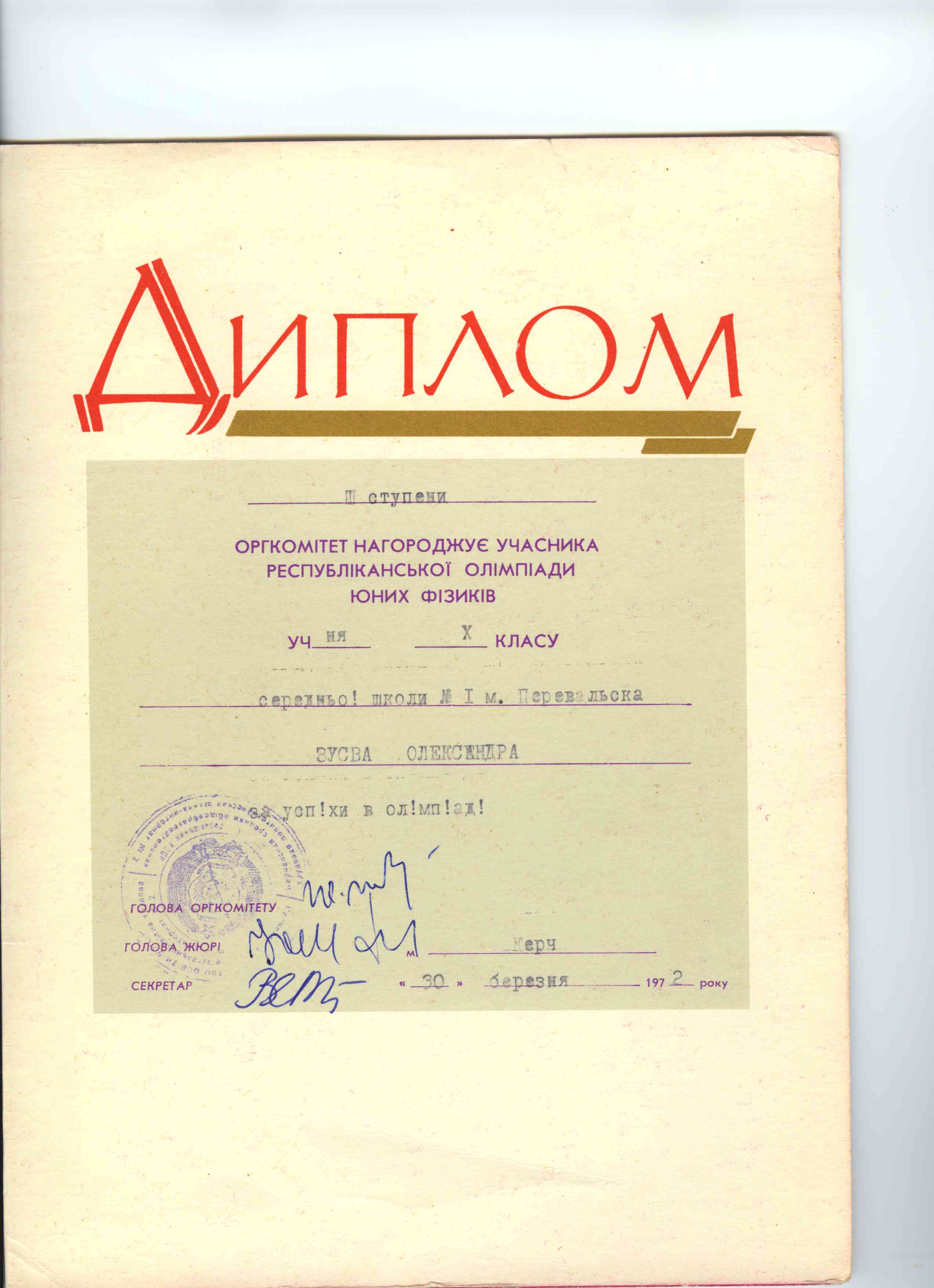 1972: Winner of All-Union (USSR) Physics Olympiad, III degree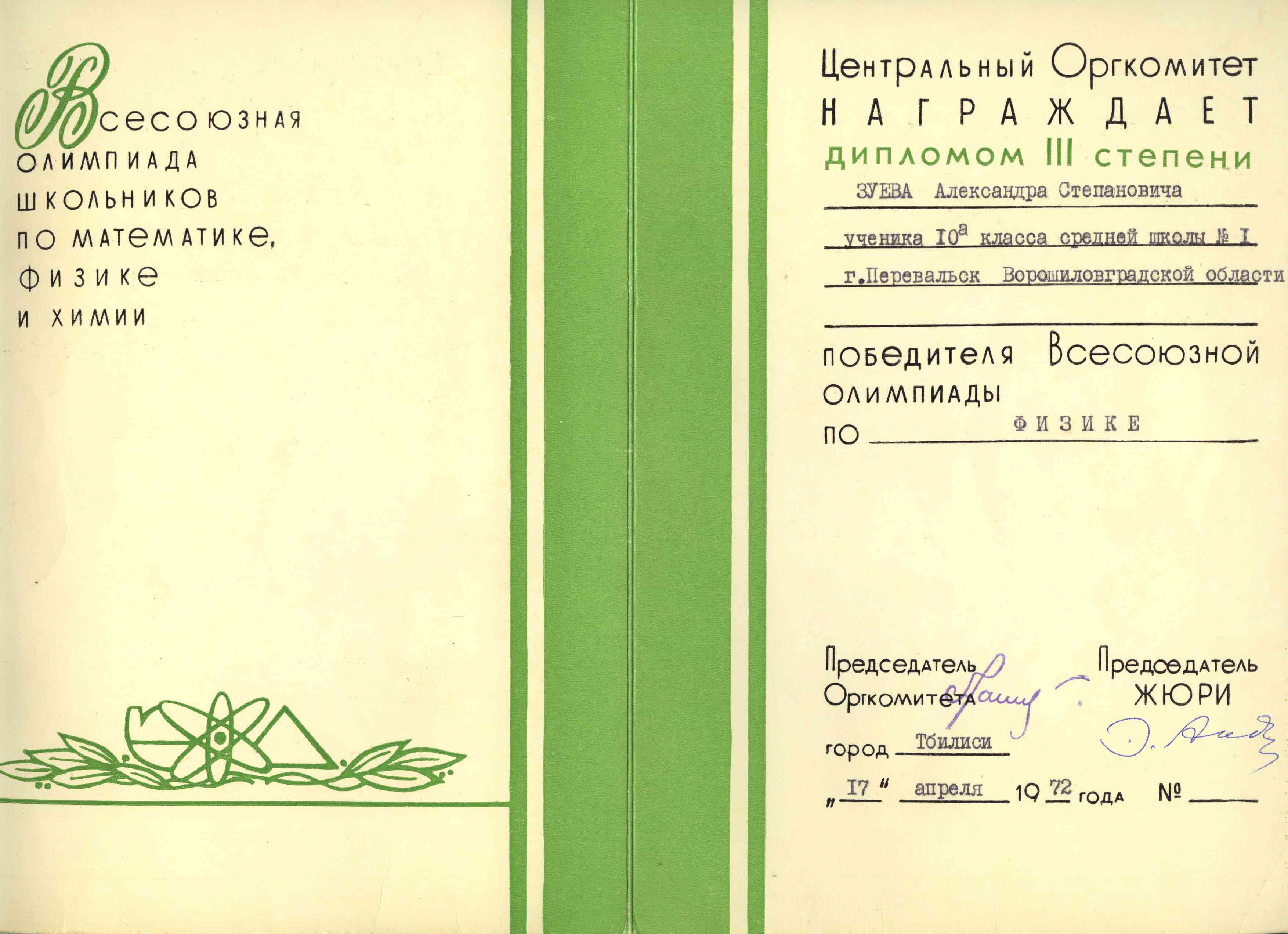 1972: Winner of Voroshilovgrad Oblast Mathematics Olympiad, II degree



Martial Arts
Taekwondo: 1st Dan
Kempo Karate: 2nd degree Black Belt
Online Teaching
Programmed Learning
Journal Club Presentations and Group Talks
Publications
Mathematics
Most of the papers in this section are not yet published in peer reviewed journals, but are in preparation to submit
Physics